About this site
Welcome to my portfolio. This site contains a sample of academic research illustrations and graphic design projects produced over the last 10-15 years. The menu to the left links to various pages where illustrations, maps, posters, etc, can be found sorted roughly according to their intended use.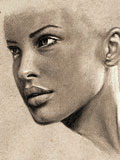 Most illustrations were made using one or more of the following graphics applications: Adobe Illustrator, Adobe Photoshop, Arc GIS, Macromedia Freehand, and CorelDraw. I also have experience in the use of Adobe InDesign, Bryce 3D, MySource Matrix, MS Office, Dreamweaver and Inkscape.
If you have any questions relating to my work please drop me an email. I'll try to get back to you promptly.
Use of images
Nearly all the images on this site have copyright restrictions. If you're tempted to use an image illegally please note that the institution or company who paid for it to be made will take that very seriously.